Can a similar technology like e-commerce enter into the field of architects? E-commerce websites provide B2C services at all times. It is possible to have a model when B2B commerce is established online. The amount of B2B activities online can help Industrial Architects a great deal. According to study.com/what_does_an_industrial_designer_do.html, an industrial designer's work dimension will face fundamental changes with the online technology which might unburden them of a few responsibilities. "The process of getting a quote and ordering products in this industry is still extremely manual and can take days," explained Mr. Thomas, who held a Senior position in one of the leading Industrial Architecture firm. He further added "E-commerce helps reduce the hassle and allow trade customers to order products within minutes". Architectural e-commerce will be beneficial to engineering professionals, building product manufacturers and dealers selling construction products. The switch to an online platform is not going to be as easy as of now.
All the parties need to make changes from their front for being able to switch to an online commerce website for providing their products and services. There will always be a few things to keep in mind when it comes to e-commerce for architects. The first thing is you have to occupy the space before anybody else does. Online product ordering for construction work means the product listing should be adequately done online. The right kind of image with all the specification mentioned about it. There can be a section to upload the video of the product you use. There are several ways in which an architecture e-commerce website can be designed.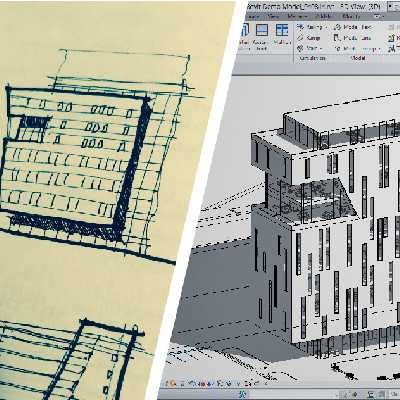 The line between the B2C and B2B market has blurred a bit making them equally demanding. To be successful, a manufacturer needs to stay focused on delivering the market's best offering to its consumers. Focusing on manipulable product data and discoverable data is a part of staying ahead of the curve. Architizer's is one such marketplace where online product offerings for construction work are done. It is a complete B2C platform. It was also referred as the Amazon for architects. It is quite simple to use and has multiple product listings from which you can order anything you want.
Going online saves every architect millions of dollars. You can provide the right graphical advertisements vide graphic ads to the consumer. If a person is purchasing in bulk for substantial commercial requirements, they just cannot afford to buy the wrong material. Hence, the graphics contents are very safe from the consumer trying to purchase the most suitable product. The third and most important thing in this field is data. Just like every other e-commerce website, these kinds of sites will also be challenged by the efficient use of data. If your information is capable of talking, then you have already done enough.
Architects can go through the entire range of products and services available for the various purposes. Whether it is a small project or a massive project, the eparchies of items make a lot of difference. A single wrong thing in bulk will cause wastage of money. Online endeavours are very much needed in this field; however, the online construction industry remains in a nascent stage. We hope to see many more exciting developments in the future which will make the lives of our architects easier.