Ecommerce And The Fashion Industry
E-commerce sales of apparel have increased significantly in recent years, particularly in India. Online marketplaces have helped increase sales of regional and traditional clothing and allowed small businesses to reach a wider audience with their products.
Now that e-commerce is in place, fashion is no longer limited to the borders of a single state or country. With the best communication design degree in Chennai (https://www.dotsod.in/communication-design-course/), the DOT school of design discusses how e-commerce is becoming a more prominent marketplace in the country and improving the fashion industry. Find out more.
Importance Of Ecommerce In The Fashion Industry
Fashion eCommerce refers to the online purchase and sale of fashion goods using e-commerce platforms. There is no doubt that e-commerce has become an important factor contributing to the popularity of traditional and regional clothing. The fashion and apparel industry has also experienced tremendous growth in sales due to the development of e-commerce.
Fashion designers and those associated with the fashion industry are brimming with excitement, reflected throughout the industry. An e-commerce portal is more than just a platform for these artisans to sell their wares in today's world; but also allows fashion designers to take advantage of the Indian textile and apparel market, which is expected to reach $190 billion by 2025-26.
The State Of The Ecommerce Fashion Industry: Statistics, Trends & Strategy
According to business.com, eCommerce sales in apparel and accessories will exceed $170 million by 2022, with the growth rate of eCommerce revenue in the fashion sector projected to be 3.3 per cent between 2017 and 2024. Fashion designers can use eCommerce to grow their businesses.
e-Commerce has made the fashion industry more global by providing a global platform for business. Fashion designers can use eCommerce platforms to sell their products to customers worldwide. Fashion eCommerce trends affect global change, and you can incorporate them into your long-term strategy.
Ecommerce is changing the global landscape of fashion, and retailers must distinguish themselves from the competition by providing excellent customer service. Fashion retailers are developing their eCommerce websites to reach customers worldwide. Netflix and eCommerce storefronts can be personalised based on previous viewing behaviour and purchasing history.
According to DOTS, a leading design college, which offers B. des. in communication design, wearable Fashion, Subscription Models, Subscription-forward businesses are becoming increasingly popular across all eCommerce segments, including fashion. The apparel and fashion industry are also reaping great benefit from instant graphic systems, which can also be used in many businesses and industries.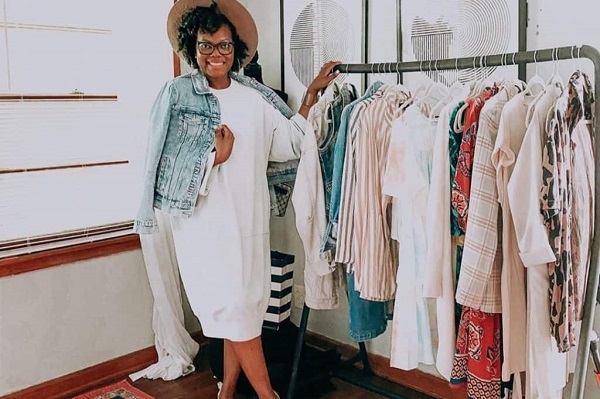 The Role Of E-Commerce To The Apparel Industry During The Pandemic
Ecommerce fashion is changing faster than ever before, largely due to the coronavirus pandemic. The pandemic has hit businesses and operations of most industries, including the apparel and fashion industries. Still, the industry has been doing well to transition to a more online platform. The industry's migration towards a more "electronic" approach ensured that business continued during the pandemic.
In addition to digital businesses, people also turn to them to fulfil their desires, particularly when purchasing fashion products. Fashion has always been a tried-and-true business venture, but the current state of retail has forced the industry to adapt to modern e-commerce platforms. Be sure that your apparel business takes advantage of e-commerce platforms to succeed!